Cheap Keto Meals That Stick To Your Budget & Low-Carb Macros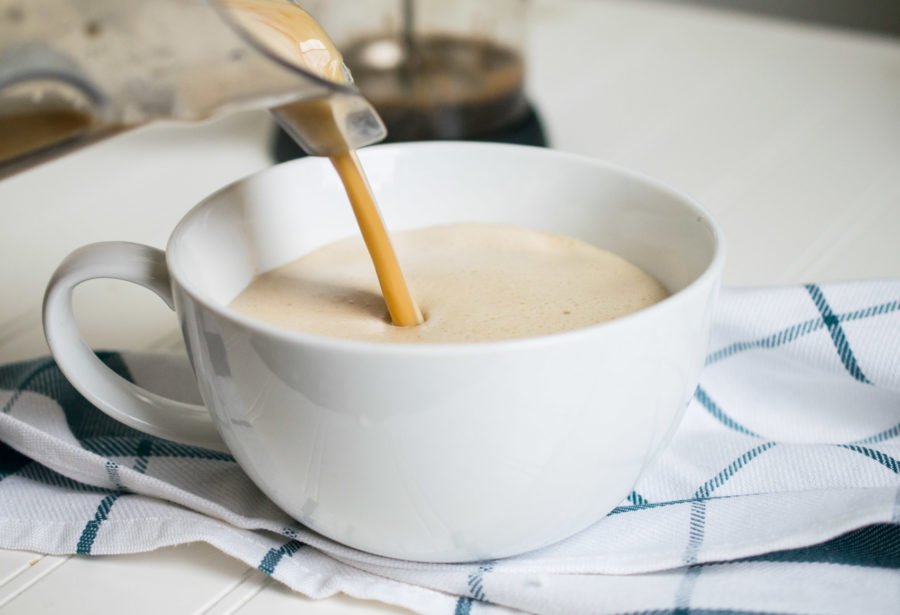 Is It Expensive To Eat Keto?
It can be more expensive to eat keto if you're taking the dirty keto approach.
A dirty keto or lazy keto dieter relies solely on low-carb fast food, ready-made meals, protein bars, cured meat, sugar-free Frankenfoods, etc.
Some of these may be fine in moderation (and amazing when you're short on time). However, using them to meet 90% of your daily macros is a recipe for malnutrition and an empty wallet.
So the secret to doing a keto diet on a budget is knowing how to get the most bang for your buck.
Cheap Keto Meal Prep Tips and Tricks
Following a budget-conscious ketogenic diet requires a two-step approach:
First, you stop activities that waste money. Then you pick up new habits that save you cash.
You're Wasting Money Doing These…
Stop doing these activities and the savings will pile up:
Eating out more than cooking at home. It's easy to grab a bunless cheeseburger or salad when you're short on time, but dining out will always be more expensive than homemade meals.
Buying pre-cut veggies. Though these speed up meal prep, you'll pay more for cut veggies than whole ones.
Purchasing expensive cuts of meat. Grilling a rib-eye for dinner every night may be easy but not cost-effective. Stick to buying whole chickens, chicken thighs, pork chops, ground beef, London Broil, and pork loin.
These are just a few of the best meats on a budget. When in doubt, consider that the more work a butcher has to do, the more expensive the meat.
Not using your supplements. It may seem like a large expense to buy protein powder, exogenous ketones, MCT oil powder, etc. but that's only if you don't use them.
Divide the cost of your supplements by the number of servings and health benefits you'll score and the price comes way down. Plus, they'll help make keto much easier for you to sustain.
The best way to make sure you're using your supplements and groceries before they go to waste is to create a keto meal plan.
How Can I Eat Low-Carb For Cheap? Create a Keto Meal Plan.
A keto meal plan will help you stick to a budget so you lose weight and not your savings.
Here's how to do it right:
Browse keto recipes wisely. Stick to recipes with few ingredients, or those with ingredients you already have and don't need to purchase.
Meal plan for the week. Get out a calendar and schedule meals and snacks for each day of the week. When shopping, only buy items on your shopping list. Meal planning prevents the need for expensive convenience foods at the last minute.
Buy in bulk. It's often cheaper to purchase ingredients in larger quantities. You can use what your weekly meals require and freeze or store the rest. Besides meat and cheese, this tip works well for nuts and seeds.
Shop the sales. Let the discounts inspire your weekly meal plan. Or fill your freezer and pantry with the sale goodies so you don't pay full price when you need these ingredients next.
Start batch cooking. Ace the art of batch cooking and you'll always have a convenient low-carb meal ready to go in the fridge or freezer. A slow cooker or Instant Pot is great for making large quantities of food you can portion out for later.
Up next you'll find recipes that tick all these boxes: they're affordable, easy to make or freeze, fit your macros, and taste fantastic.
Easy and Cheap Keto Breakfast Ideas
Whether you're waking up to it or making brinner at night, breakfast is one of the most affordable meals of the day.
Take your pick of these easy low-carb options:
#1. Keto Boosted Coffee
Swapping a meal for a boosted keto coffee when you're fasting will provide long-lasting energy and focus using just four ingredients.
Protein shakes and smoothies also help kickstart your day when you're short on cash.
#2. Protein Shakes and Smoothies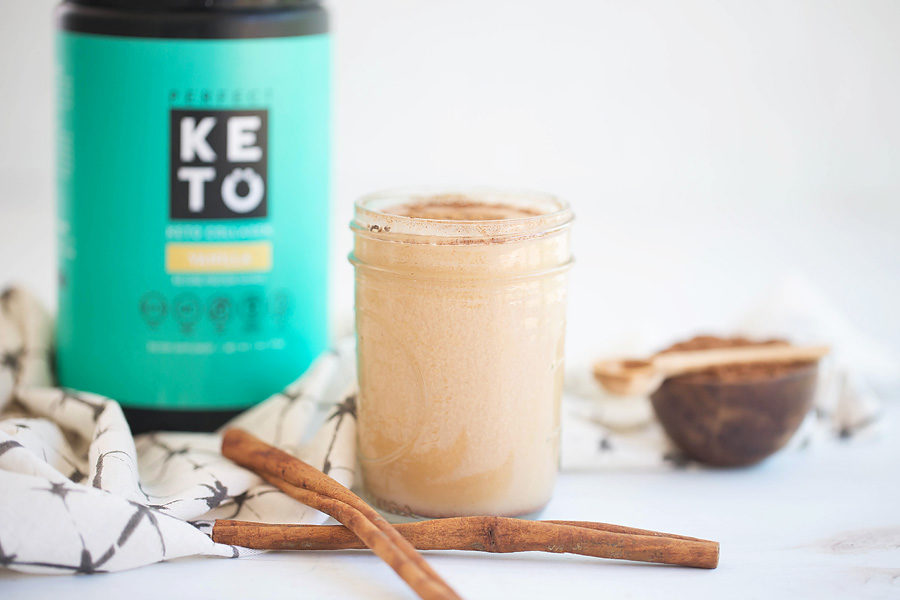 Homemade protein smoothies cost less than $2 each and feel like literal rocket fuel.
The cinnamon dolce latte breakfast smoothie pictured contains cold brew coffee, cinnamon, and 13g of protein. And this creamy vanilla chai protein shake swaps coffee for chai tea.
You'll find several variations to make the next cheap breakfast staple too.
#3. Keto Waffles: Four Ways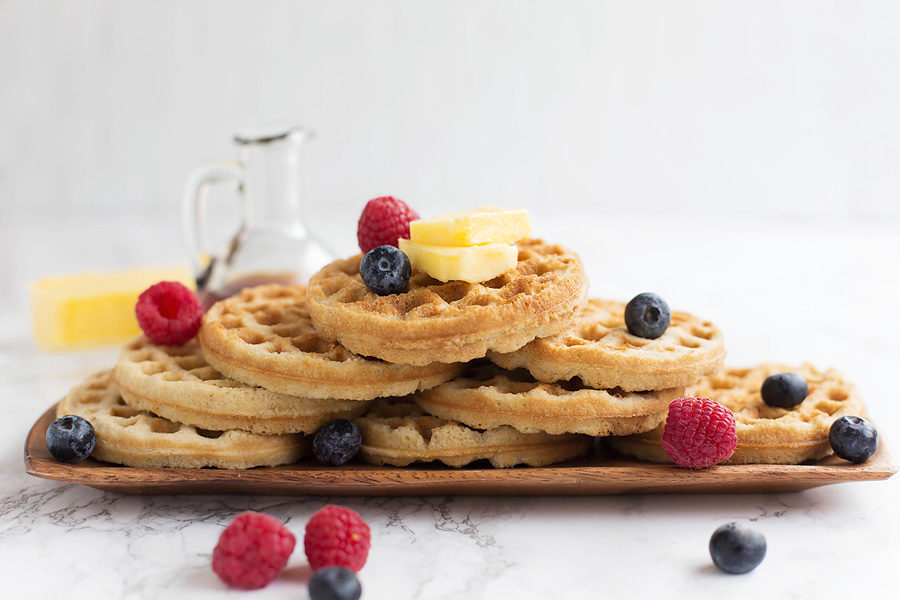 With a well-stocked pantry including almond and coconut flour, you can make eight fluffy keto waffles (pictured) for fewer carbs and less cash than store-bought.
For variety, these decadent chocolate keto waffles call for cacao powder and chocolate collagen. And these crispy vanilla protein waffles pack 17g of protein.
Have an open can of pumpkin puree from another recipe? These superfood pumpkin waffles will make sure it doesn't go to waste.
Low-carb pancakes are just as affordable and delicious.
#4. Keto Pancakes: Loads Of Healthy, Cheap Options
Making the best keto pancakes (pictured) only requires almond flour, coconut flour, eggs, unsweetened milk, baking powder, and your sweetener of choice.
These cream cheese pancakes call for even fewer ingredients.
And when you have a bit more spending money you can experiment with:
Eggs dish up savory keto breakfast ideas with the same affordable, wholesome yum.
#5. Easy Keto Egg Muffins, Frittatas, and Breakfast Casseroles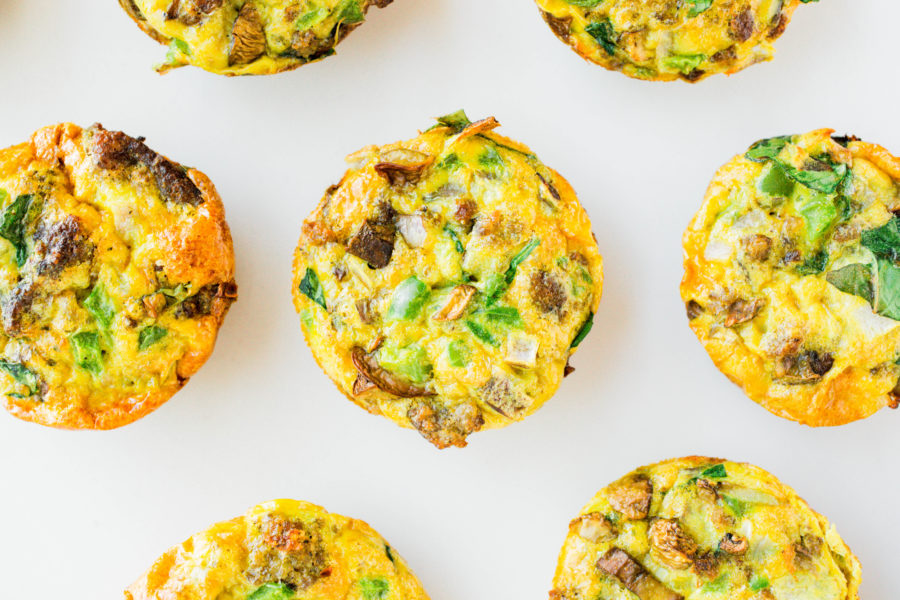 Always add eggs to your grocery list; they're one of the most affordable sources of protein and cost less than $2 per dozen[*].
A frittata is like an Italian breakfast casserole.
You make it with a combination of eggs, breakfast meat (i.e., bacon, ham, or sausage), cheese, and low-carb veggies.
Give this turkey sausage frittata a go or try this bacon, egg, and cheese breakfast casserole.
And if you're looking for a portable option, these quick and easy keto egg muffins (pictured) are ideal when you're running out the door.
Pair with a salad and you'll have a decent lunch choice too.
Affordable Keto Lunch Options
These keto lunch ideas will get you through the workday or keep you powering through the weekend:
#1. Chicken Caesar Salad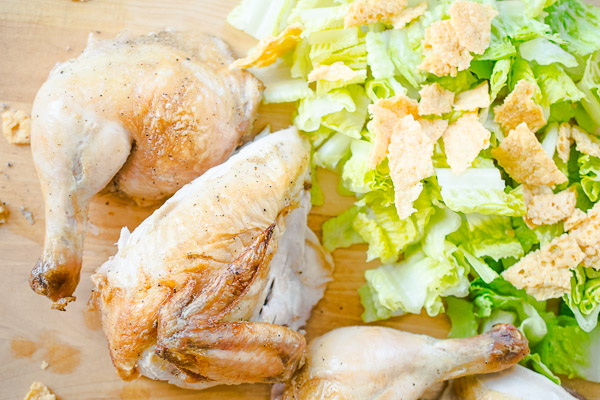 Though this chicken Cesar salad recipe calls for chicken breasts, you can substitute thighs to save cash.
Boneless chicken breasts average $3.24 per pound while bone-in chicken thighs sell for as little as $1.43 per pound — almost half the price[*][*].
You'll save the most by purchasing a whole chicken and butchering it yourself. You can use the leftovers for the next low-carb recipe.
#2. Easy Keto Chicken Salad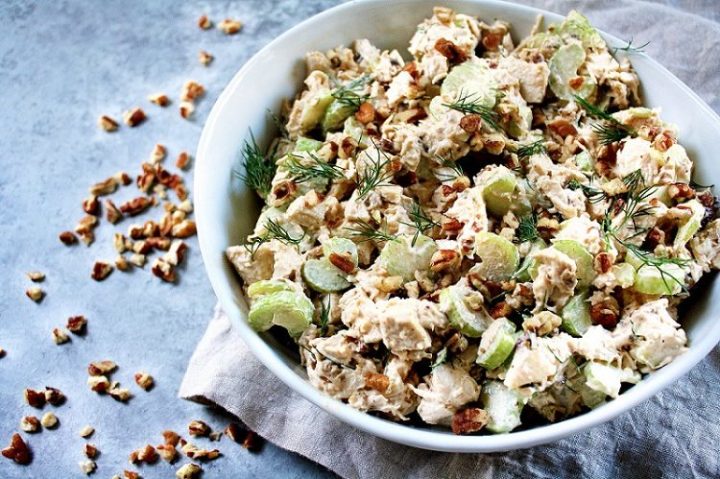 A whole chicken or turkey averages $1.60 per pound here in the US[*].
Roast it whole or in pieces on a sheet pan and whatever doesn't get used in a recipe can be turned into this easy keto chicken salad.
You can make the next lunch salad for pocket change.
#3. Keto Egg Salad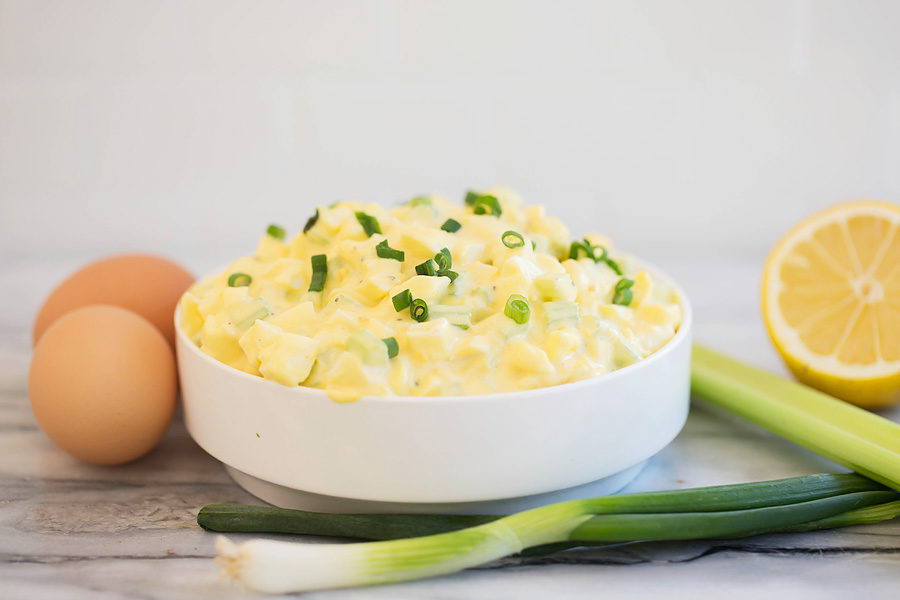 A classic egg salad is one of the cheapest and tastiest lunches. Make a batch and eat it from a bowl, on keto bread, or in lettuce cups.
If you have a few bucks to spend on avocado, try the best keto deviled eggs recipe too.
The next salad dresses up a ho-hum can of tuna.
#4. Keto Tuna Salad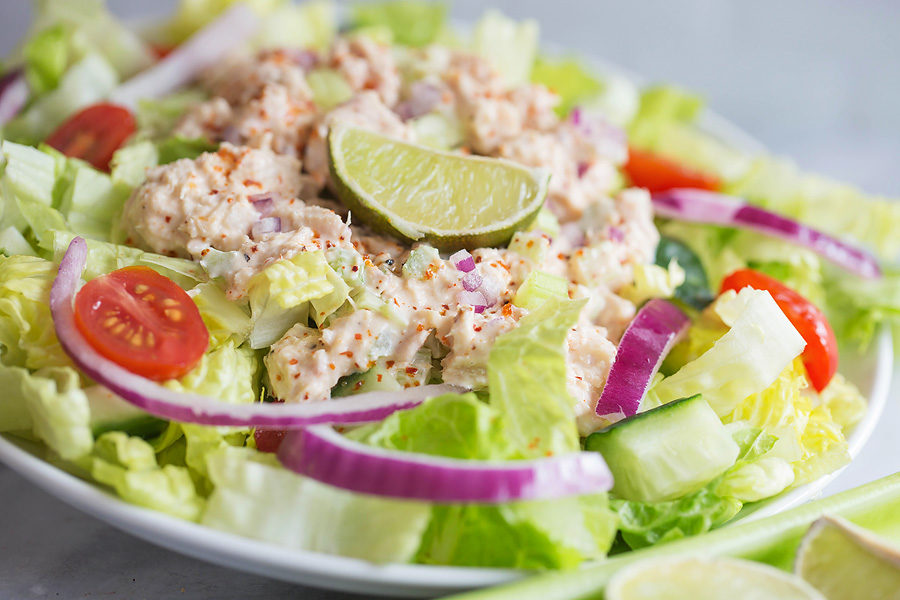 One can of tuna costs less than $2 and contains healthy omega fatty acids and almost 50g of protein[*]. This unique recipe bedazzles boring tuna with lime and chili for an exciting lunch you'll look forward to.
Street food is always a wallet-friendly choice and tacos are no exception.
#5. Low-Carb Taco Cups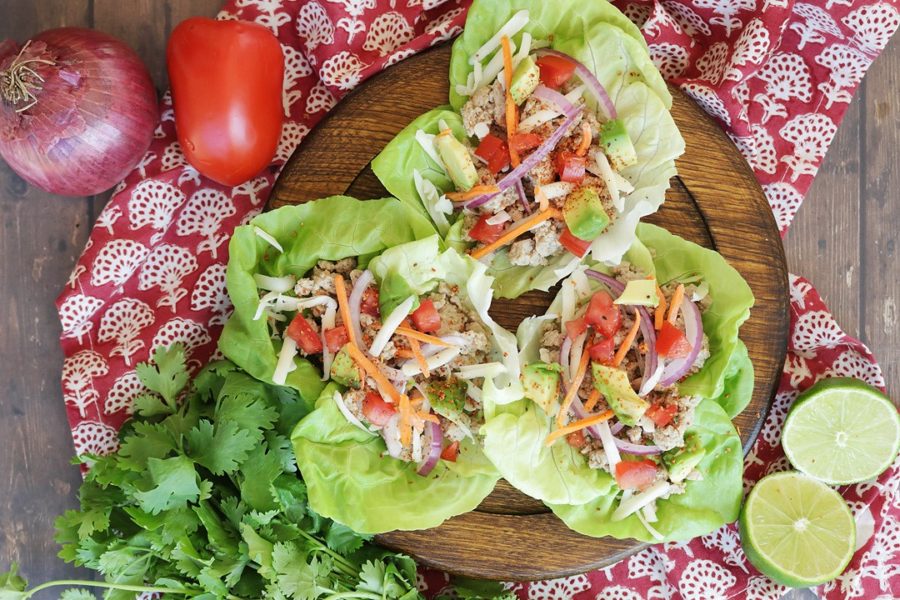 Using lettuce wraps for tortillas in this recipe for taco cups means you can eat healthy, delicious tacos on the cheap without sacrificing ketosis.
The next recipe also replaces something you'd eat out with something homemade.
#6. Cheeseburger Casserole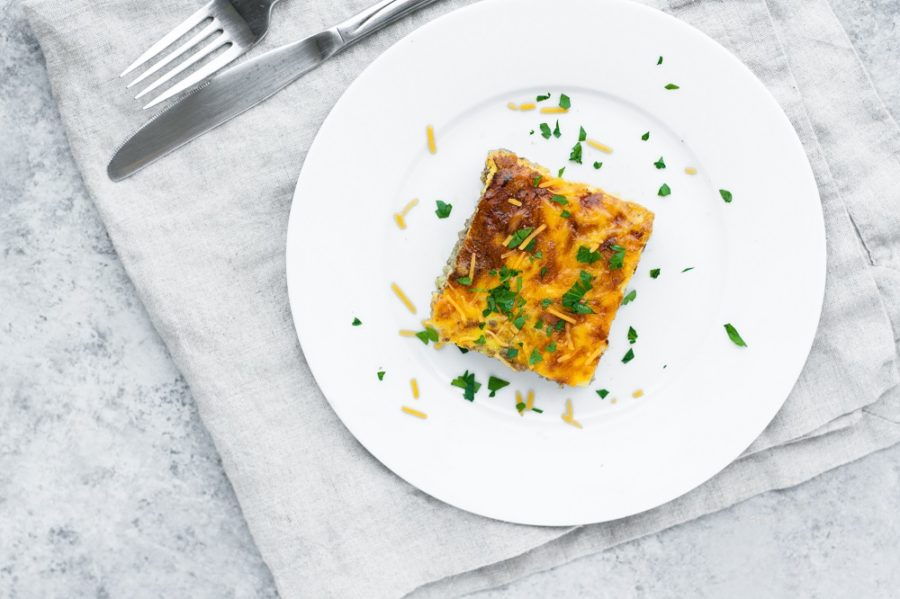 Pass on the drive-thru cheeseburger at lunch and pack this satiating cheeseburger casserole.
Made with ground beef, cream cheese, eggs, heavy cream, and shredded cheddar cheese, each serving delivers almost 15g of fat and 23g of protein.
But before becoming mouthwatering lunch leftovers, most casseroles start out as cheap keto dinners.
Budget-Friendly Keto Dinners
Make dinner pull double-duty by cooking enough to have leftovers.
These dinner ideas fit your budget and macros, please a crowd, and taste better the next day:
#1. Chicken Casseroles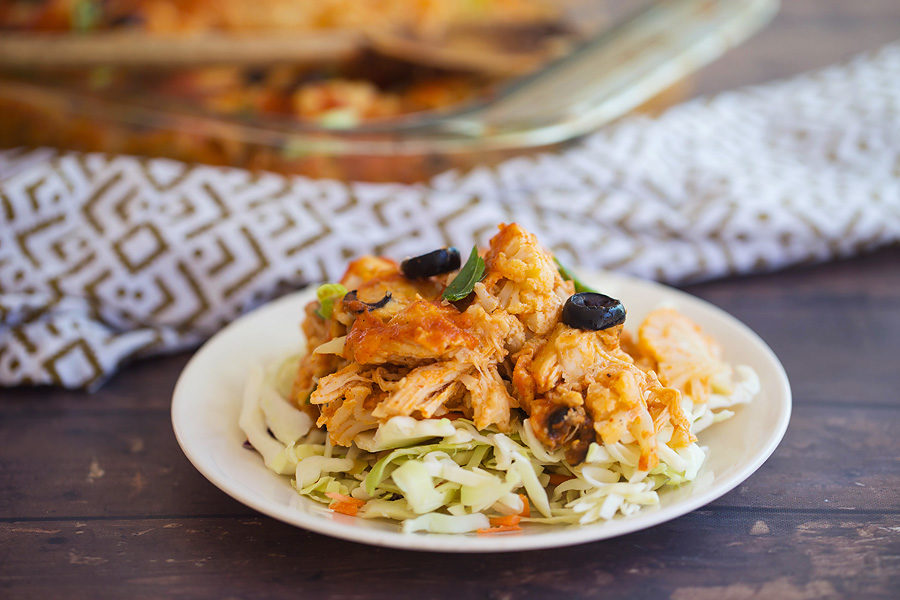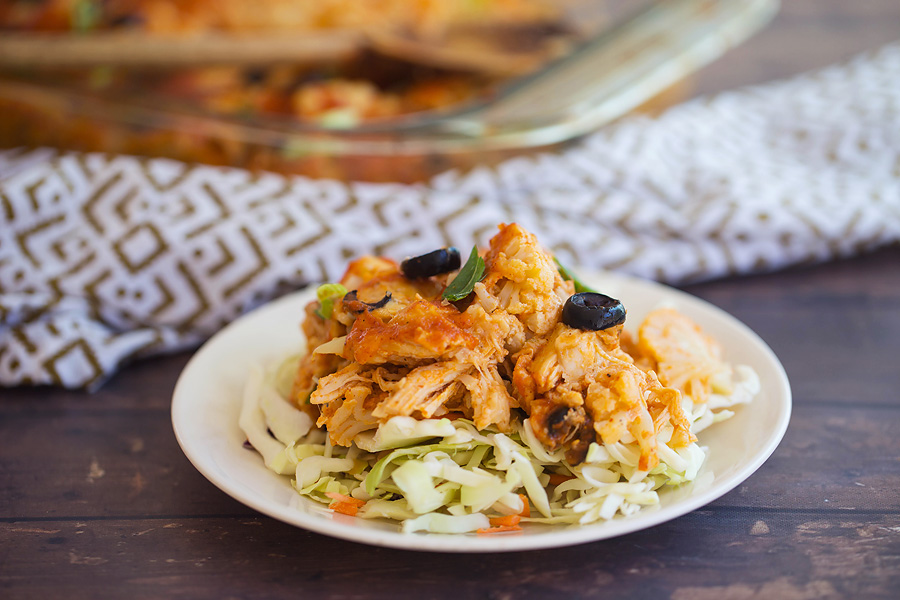 Unlike fancy chicken recipes, you don't need much to nail this one-pan cheesy broccoli and chicken casserole with a perfect recipe rating.
And for a Tex-Mex or Mexican-inspired chicken dinner, this zesty chicken enchilada casserole (pictured) is a budget-friendly choice kicking with flavor.
Ground poultry also adds another affordable protein to your meal plans.
#2. Low-Carb White Turkey Chili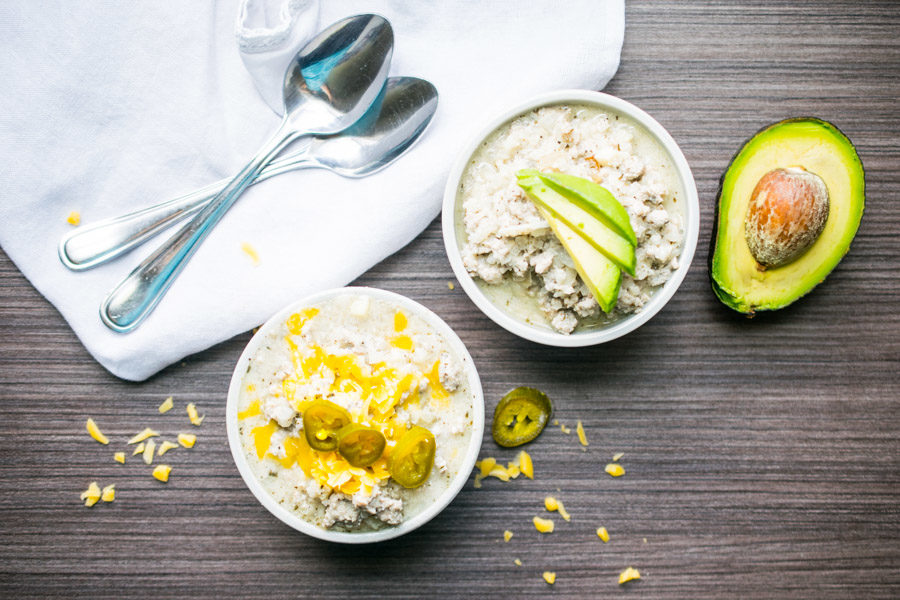 Ground turkey is full of lean protein and runs less than $3 per pound[*].
You'll have five servings of this paleo white turkey chili and each boasts nearly 30g of protein to fuel your weight loss and muscle-building goals.
Use the next chili recipe for ground beef since prices can be similar.
#3. Low-Carb Keto Chili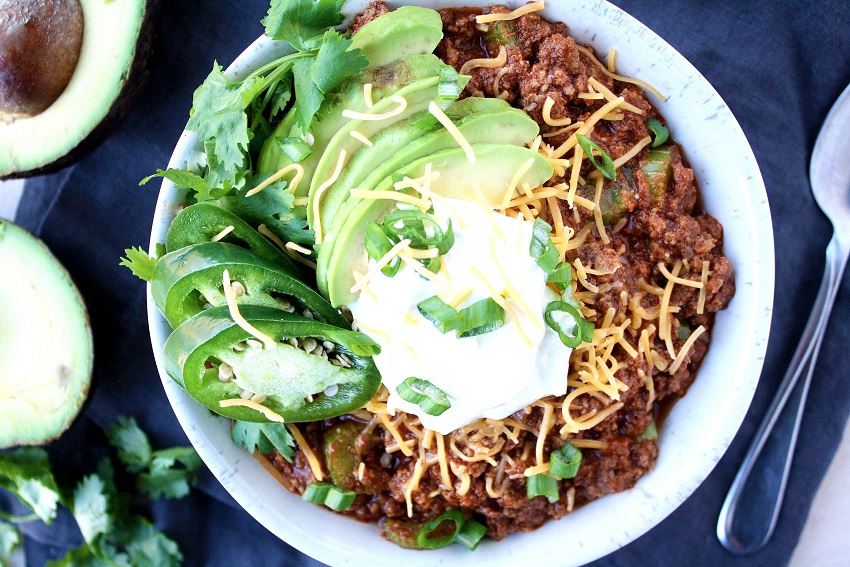 Depending on the type of ground beef, prices can range from $2.92 per pound to more than $5 for grass-fed or leaner choices[*][*].
This low-carb keto chili recipe makes six servings and each has almost 35g of protein to make that money feel well-spent.
Ground beef also creates killer keto meatballs.
#4. Keto Meatballs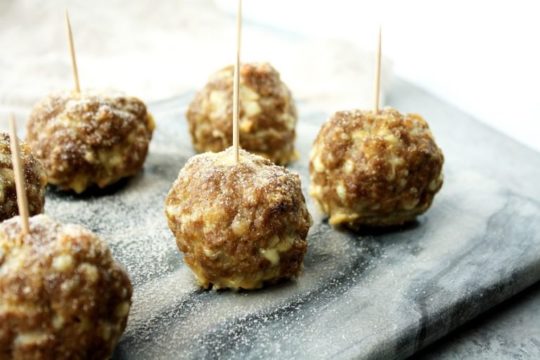 This recipe for keto meatballs includes five different variations. Choose from Asian, BBQ, alfredo, pizza, or Buffalo so meatballs become a weekly affordable meal without getting boring.
Chili, burgers, and meatballs aren't the only ways to enjoy beef within your budget.
#5. Weeknight Keto Beef Stew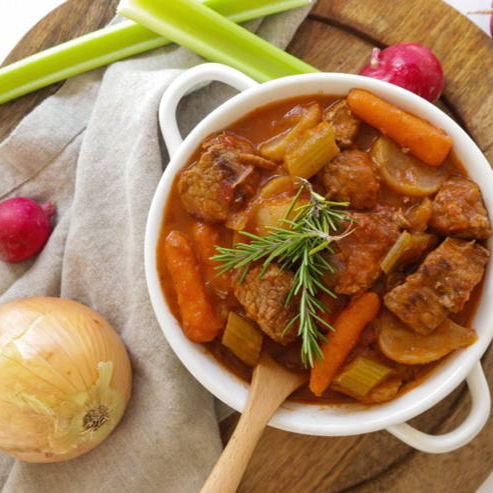 Beef for stews runs as low as $5.16 per pound because it takes a bit more work to make delicious[*]. A simple keto beef stew recipe will tenderize and break down the meat so it melts in your mouth and fills you up.
Hearty pork chops are also surprisingly inexpensive when it comes to dinner recipes.
#6. Pork Chops: Two Ways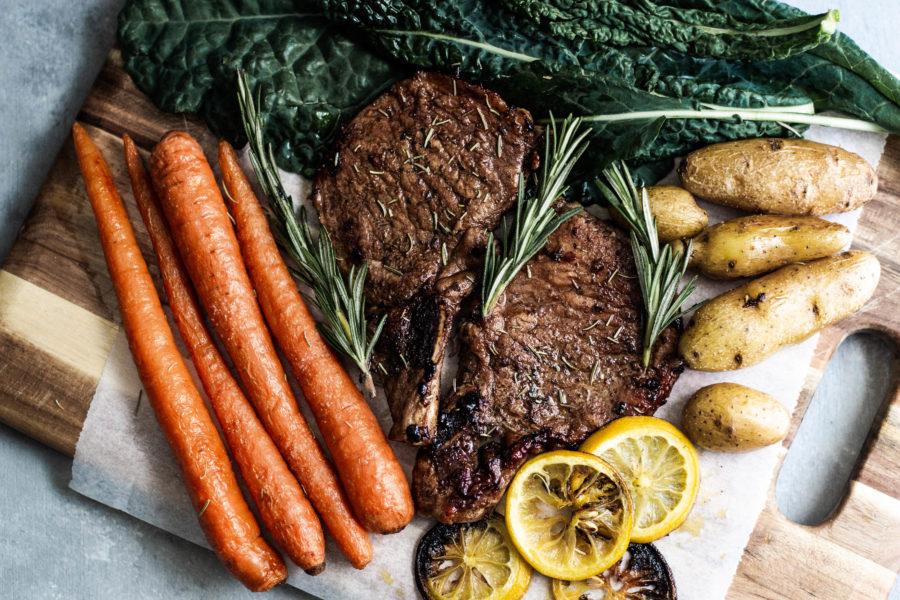 Pork chops typically cost less than $4 per pound[*].
To make these epic keto pork chops, just grab garlic, basil, thyme, sea salt, and balsamic vinegar.
And if you have a well-stocked spice shelf, this recipe for nutritious baked pork chops packs almost 60g of protein per chop.
Each of these affordable entrees deserves an equally cheap, yummy side dish.
Cheap Keto Sides Fit For Any Meal
Salads with homemade keto dressings and roasted or steamed veggies make easy, cheap low-carb side dishes.
When you're bored of those, check these out:
#1. Balsamic Roasted Turnips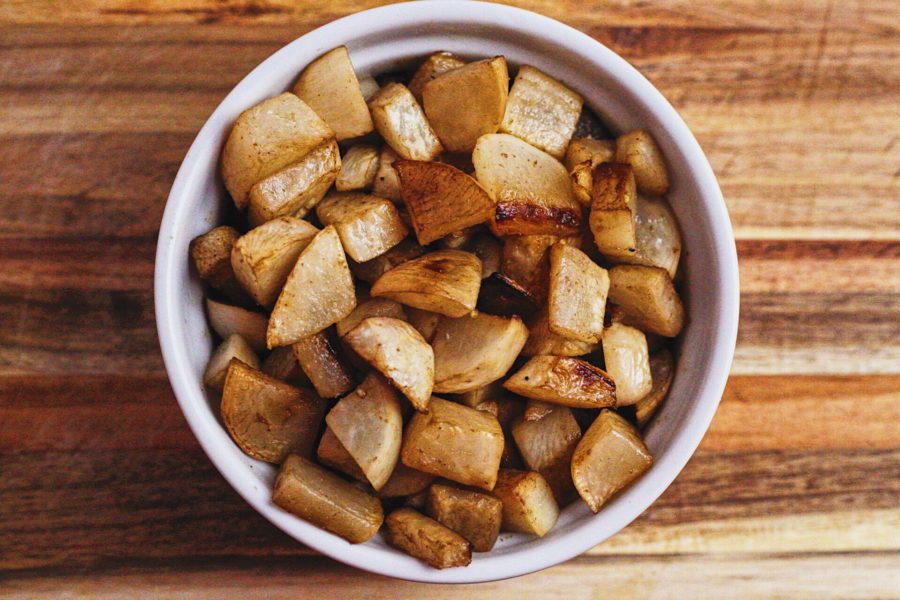 Turnips cost around $1.31/pound[*].
If you don't already have the three ingredients needed for this crispy balsamic roasted turnips recipe, it won't cost much to do so.
The next side can be savored hot or cold.
#2. Zucchini Noodles (aka Zoodles)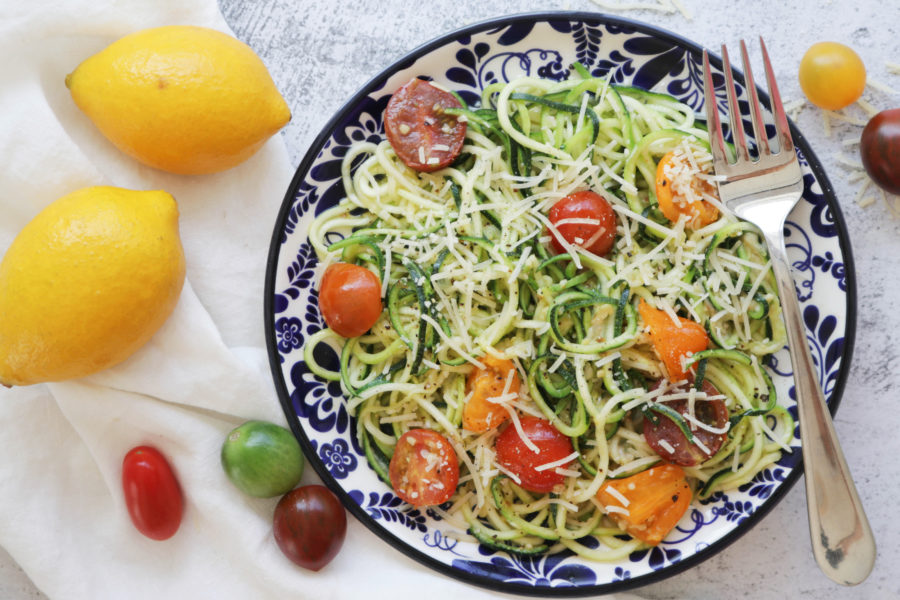 When you're craving noodles without the carbs, spiralize a zucchini for the perfect side dish. You'll snag zucchinis for as low $1.64/pound[*].
Use this two-step garlic parmesan zoodle recipe for an awesome pasta alternative.
Cabbage makes another low-carb noodle substitute (and it may be even cheaper).
#3. Stir-Fry Cabbage Noodles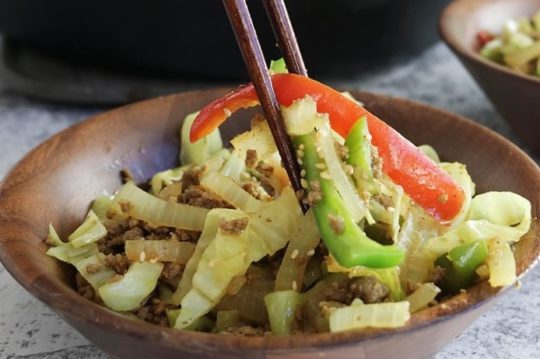 Fresh cabbage costs about $.65 per pound[*]. Pan-fry these keto stir-fry cabbage noodles and pair them with Asian meatballs or shish-kabobs for a budget-friendly meal when takeout cravings strike.
Don't be tempted by pre-made versions of this next side dish when making it yourself is much healthier and cheaper.
#4. Mashed Cauliflower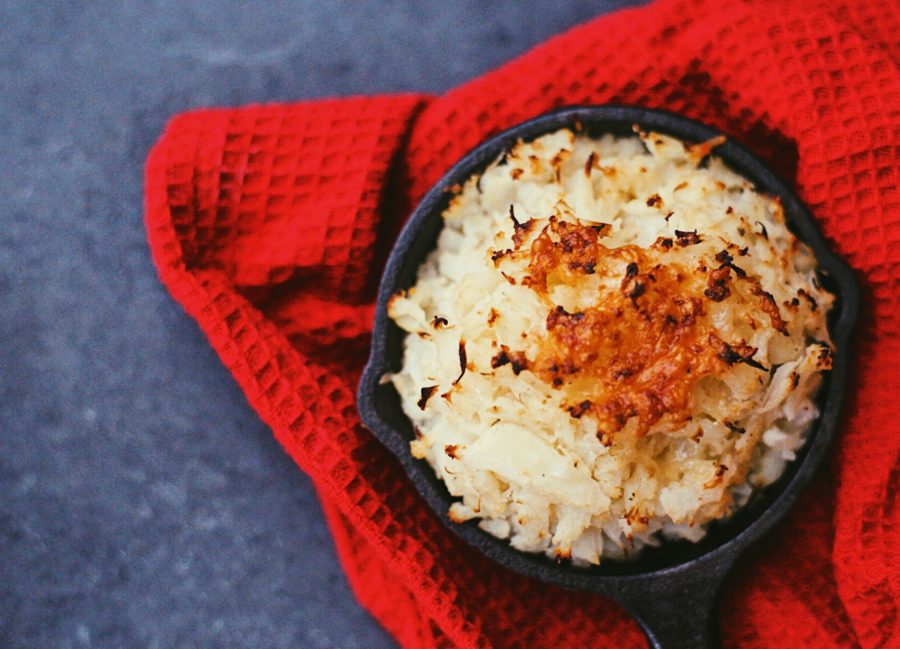 While pre-cut cauliflower florets cost around $3/pound, the whole head only averages $1.42/pound[*]. You'll want to skip the premade riced cauliflower and cauliflower mash too.
But these cauliflower mashed potatoes (pictured) pair well with any meal you're whipping up. You can also upgrade to garlic cauliflower mashed potatoes without blowing your budget.
Whatever you save leaves extra cash for snacks.
Cheap Keto Snacks
There are loads of keto snacks you can buy and on-the-go keto snacks you can pack.
But money-savvy shoppers say these cheap keto snacks rank high above the rest:
#1. Homemade Keto Bone Broth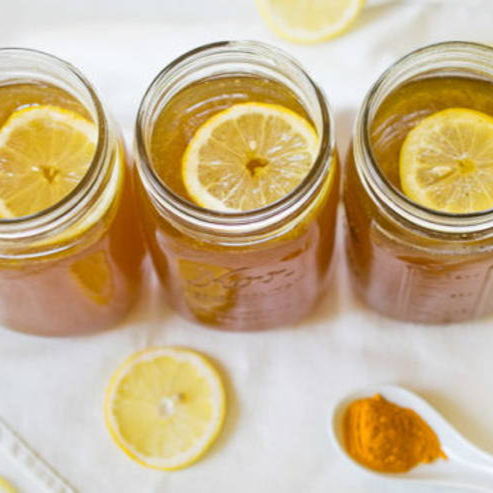 Bone broth may set you back a few bucks despite the wonderful health benefits.
Making your own keto bone broth is a much more affordable way to score 12 healthy servings. Plus, you get to use all the animal bones and carcasses from your meals so nothing goes to waste.
Protein bars may be another drain on your wallet.
#2. Homemade Keto Protein Bars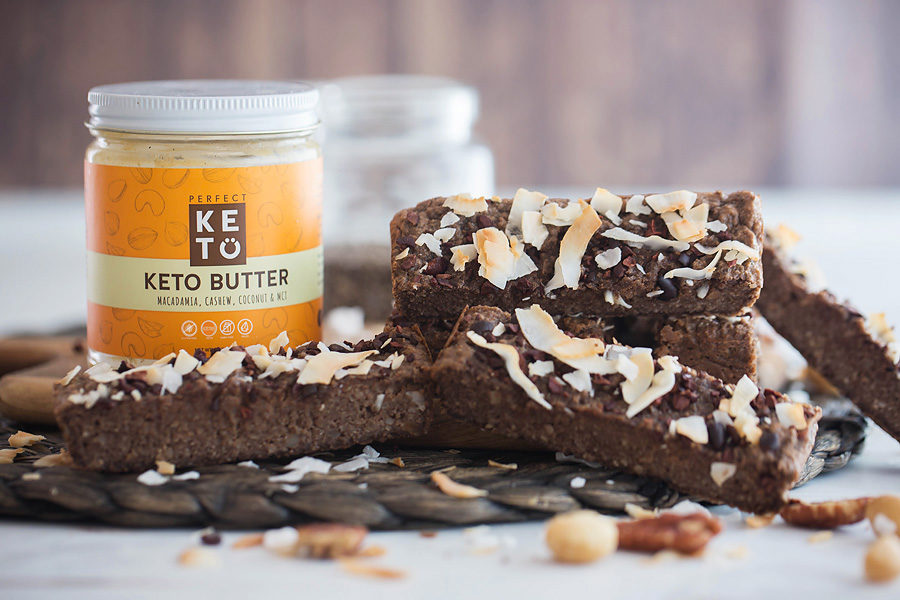 Finding the perfect keto protein bar can be a challenge in addition to an expense.
Skip the struggle and make these affordable keto-friendly recipes:
You can make the next almost no-carb food for breakfast, snack time, or dessert — and have a different flavor each time.
#3. Keto Chia Pudding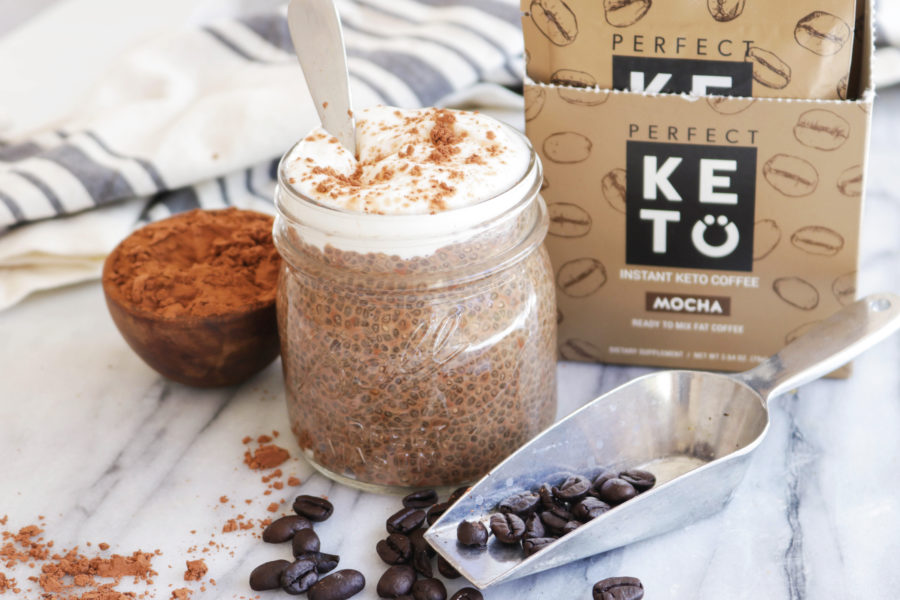 When a two-pound container of gluten-free chia seeds costs less than $7 for over 40 servings, each serving costs about 18 cents[*].
This 3-ingredient mocha chia pudding will fill up your tummy and pick up your energy levels.
And if you want a recipe without coffee, try this one for chocolate keto chia pudding.
The next snack recipe is just as customizable.
#4. Keto Fat Bombs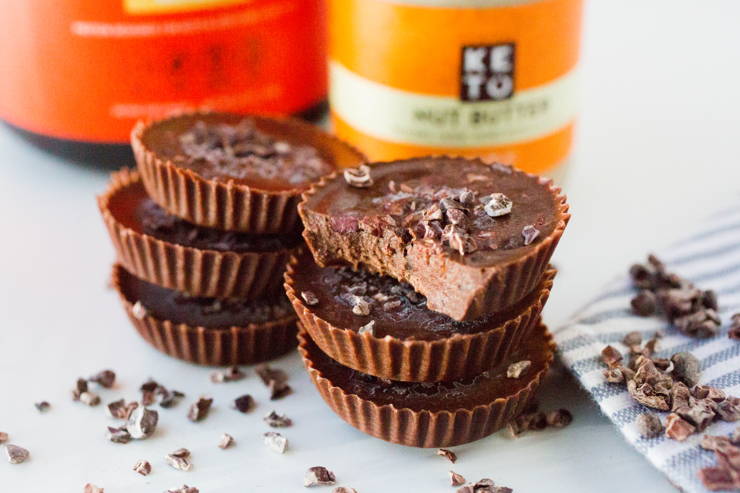 No keto meal plan is complete without a fat bomb recipe or two.
These poppable doses of healthy fats come in various shapes, sizes, flavors, and price points.
Stretch your dollar till next payday with these budget-friendly choices:
3-Ingredient Coconut Cheesecake Fat Bombs
4-Ingredient Coconut Lemon Fat Bombs
Simple Strawberry Cheesecake Fat Bombs
Salted Caramel Cheesecake Fat Bombs
Nut Butter Fat Bombs (pictured)
Now you can highlight a few recipes from each category and plan your low-carb meals for the week.